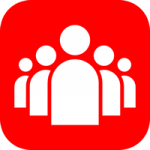 Industry/community engagement for Work Integrated Learning
This module provides practitioners the opportunity to further their understanding the fundamental importance of industry/community engagement for WIL and to improve strategies to enhance this engagement. This module will cover the full spectrum of the relationship with industry/community members: prospecting, recruiting and retaining them, supporting them as educators, and finally, building on these relationships for more strategic purposes. This module will provide an opportunity to gain a global perspective on this topic.
Learning Outcomes:
By the end of the module, participants will be able to:
Describe industry/community engagement and identify key components as it relates to work integrated learning
Understand a global perspective of industry/community engagement for WIL identifying and describing diverse practices and strategies.
Identify one industry/community engagement challenge in a program and be able to develop and present a strategy for improvement including a plan for measuring impact.
Readings:
Activities for weeks 1-6: Read suggested reading, complete suggested reflection by posting through the chat section of the website, respond to the reflections of others
Week 1.
For an overview of the benefits of WIL to a variety of employers: Reflect on this reading and consider how to frame these benefits when prospecting, recruiting and retaining industry/community:
Braunstein, L., Takei, H., Wang, F., & Loken, M. (2011) Benefits of cooperative and work-integrated education for employers. in R.K. Coll and K.E. Zegwaard (Eds.) International Handbook for Co-operative and Work-Integrated Education. 2nd ed., World Association for Cooperative Education, Inc., pp. 277-286.
Week 2.
For an introduction to the concept of boundary spanning which has implications for using these relationships for further strategic purposes: Reflect on this reading and consider how boundary spanning is important for WIL and could enable further strategic alliances:
Peach, D., Cates, C., Jones, J., Lechleiter, H., & Ilg, B. (2011) Responding to rapid change in higher education: enabling university departments responsible for work related programs through boundary spanning. Journal of Cooperative Education and Internships, 45(1), pp. 94-106.
Week 3.
For an overview of the importance of setting the stage for proper engagement that considers the supervisor as an "educator" that includes the role of supervisor (see other article) and the importance of feedback (and next article)
Peach, D., Larkin, I., & Ruinard, E. (2012) High-risk, high-stake relationships: building effective industry-university partnerships for Work Integrated Learning (WIL). ACEN Conference 2012. http://acen.edu.au/2012conference/wp-content/uploads/2012/11/74_High.pdf
Week 4-6:
Additional suggested readings, or participants can identify other readings of their choice. The expectation is that at least 2 other articles will be read. The International Journal of Work-integrated Learning (formerly APJCE)  https://www.ijwil.org/ is a good source for readings such as:
http://www.ijwil.org/files/APJCE_17_2_101_118.pdf : Role of supervisors
http://www.ijwil.org/files/APJCE_14_1_27_43.pdf : Industry feedback
Kay, J., Russell, L., Winchester-Seeto, T., Rowe, A., & Le Clus, M. (2014). External Stakeholders in WIL. In S. Ferns (Ed.), HERDSA Guide: Work Integrated Learning in the curriculum (pp. 59-63). Milperra, NSW: Higher Education and Development Society of Australasia.
Week 7-8
Prepare for the webinar and attend webinar
Tasks/Activities:
During the module there will be an on-line webinar and other forms of communication.
Students will prepare for the webinar at the end of the module by completing readings and a reflection of the industry / community strategies used by WIL programs. (Approx 5 hours)
Students will consider a challenge in industry/community engagement in their WIL program, identify and evaluate possible options and outline a plan for implementation including impact measures, contingencies and potential risks. (Approx 5 hours)
Students will participate in two webinars: an introductory webinar and a webinar where they will present their findings, identify for discussion a challenge in industry/community engagement faced by their WIL program within the perspective identified in Activity Two. (Approx 2 hours)
Participation time:
Expected total participation time approximately 15 – 20 hours – including preparation and participation in online tasks/activities.
Certificate of completion:
On completion of the module, participants will receive a Certificate of Completion. This will be awarded to participants who complete all the required tasks/activities.